Is Clinical Geneticist Career A Right Choice?
Clinical genetics treat diagnosed patients who suffer from illnesses found in the genes of patients.
Clinical Geneticist Job Description
Clinical Genetics are medical professionals who specialize in diagnosing and treating conditions related to genetic origin.
They determine the disease of the patient as a result of the gene, a gene that is passed into the children, and then they establish treatment plans which, in return, minimize the symptoms of the disease.
Besides this, they also deal with many other DNAs related problems like congenital disabilities and chromosomal disorders. Unlike other doctors, they have more significant concerns about the medical history of patients and their families.
It provides the required detail to understand the disease of patients. But like other medical practitioners, they also needed training and substantial education before entering this field. For this, they should have an authentic medical license for the practice.
check out everything you need to know about occupational medicine jobs
Clinical Geneticist Education
If you want to become a clinical geneticist, students have to complete their degree in bachelors. The compulsory subjects include biology, biomedical sciences, and genetics. After this, they should start looking for medical schools.
The admission requirements include entrance exams like the MCAT – Medical College Admission Test, and it required excellent grades.
Clinical Genetics either be a DO – Osteopathic Medicine or DO – Doctor of Medicine. When the student got an entry in medical school, she may take the following courses:
1. Immunology
2. Human anatomy and physiology
3. Pharmacology
4. Microbiology
The initial two years of medical school involve classroom work, and the next two years consist of hands-on learning and clinical time. The residency of this field will be last several years, and then it would be compulsory to take part in other general residencies before the specialized medical genetics residency.
Clinical Geneticist Salary
The BLS – Bureau of Labor Statistics has not collected the exact data on the salary of clinical genetics mainly.
Here are the median and estimated salaries of clinical genetics personally, which is $208,000 or up to this in one year.
They can work in specialized genetics clinics, private and government sector hospitals, and laboratories.
Difference Between Clinical Genetics And Other Medical Setups
Clinical genetics advise patients with illness and other clinical specialists, regardless of the treatment of patients. It involves a lot of traveling, depending on the area of work.
Their main work and concern is genetic-based treatment, unlike other medical setups that involve the physical health of patients. It requires different specialization than other medical settings.
Is clinical geneticist career a right choice
What Does A Clinical Geneticist do?
1. They collect the data and then evaluate the medical background and previous medical history of the patient and their family.
2. They collect the DNA samples and analyze it
3· They are responsible for using all the techniques like DNA mapping, blot analysis, PCR – Polymerase Chain Reaction, and gel electrophoresis correctly.
4· They are bound to give training to the laboratory technicians according to the proper biosafety protocols.
5· They supervise the laboratory technicians who have to perform fragile DNA testing
6· They take a review of genetics research and lab results
7· Management of collected data of patients illness and family history
8· They are responsible for coordinating with other medical personnel for the treatment plan of patients who suffered from genetic disorders or conditions
9· Collaborate with other biologists and physicians to determine the genetic tests required to perform on an ill patient
10· Maintenance of accurate and complete records of genetic research, methodology, procedures, processes and test results
11· They document the findings of experiments that they performed and presenting these results in the medical conference for further processing
12· Maintenance of genetics information
13· Supervise technicians and geneticists on genetic research projects and genetics technicians
14· They are responsible for attending educational and practice conferences
15· Reading of up to date Scientific literature and articles and the latest research for the development of genetics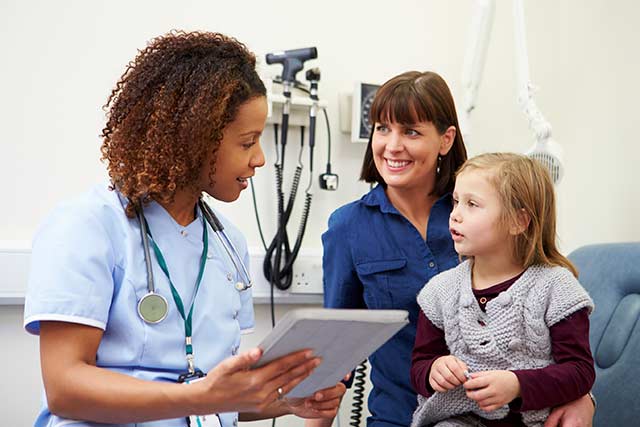 Skills Required For Clinical Geneticists
There are some essential skills required to become a successful clinical geneticist. These include:
1. Clinical geneticist should have exceptional analytical skills
2. They should be detail-oriented and highly observing
3. They should have excellent technical and computer skills and know-how to use them for up-to-date genetic software
4. They should have brilliant skills in critical thinking
5. They should have decision making and teamwork skills
6. They should have organizing skills
7. Problem-solving skills
8. Strong written and verbal communication skills
9. They should have the ability to train subordinates effectively
10. They should have the ability to control and monitor the resources
11. Time management skills
Read also what is forensic psychiatry
Clinical Geneticist Jobs
Usually, clinical geneticists spend their time between the lab and offices. Generally, they work in universities, labs, and hospitals.
Some of them work in pharmaceutical companies and labs to create drugs according to genetic disorders.
Currently, there are a great number of women in this field instead of men. According to the estimation, 68% are female practitioners in the US, and 32% are male.
Cv Maker
Search 1000's of remote jobs
ValueMyCV
Find out your market rate by simply uploading your CV
Get the mobile app
NEW!
Continue your search from your iPhone or Android phone.